News article that appeared in local newspapers, Chowan Herald and Daily Advance after I was named as NC Ferry Director
DOT press release after I was named as NC Ferry Director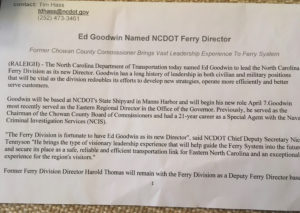 761..USMC Civilian Meritorous Civilian Service Award…Worked extensively with the USMC overseas during that period of time as the Special Agent in Charge, NCIS, assigned to USMC MCAS, Iwakuni, Japan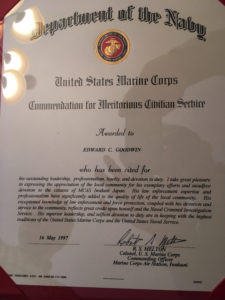 763..All government employees received tenure awards at certain lengths of service. this is my 25 year tenure certificate.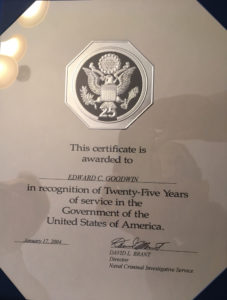 765..My oldest son and his wife, Clint and Katy Goodwin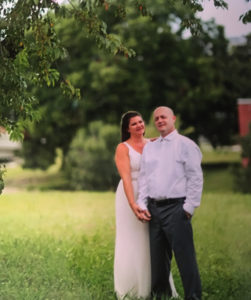 767..Ed and Lori, 2017
768..Ed in USAF uniform upon discharge and arrival home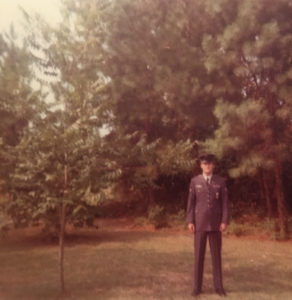 770..self explanatory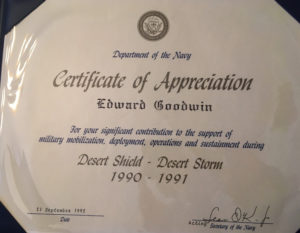 772.. Verification notice that a flag was flown over the Capitol Building in Washington, D.C. to commemorate my retirement. I was presented the flag.
773..Firearms Instructor training certificate from the Federal Law Enforcement Training Center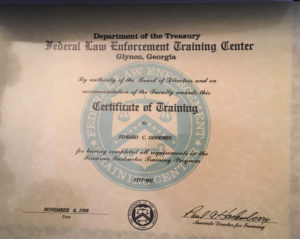 775..Speech given at my going away party, Iwakuni, Japan after five years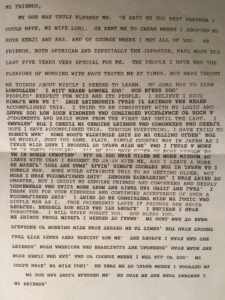 776..Patch of the agency through which I worked while during INF Treaty inspections under the Reagan Administrations for four and one half years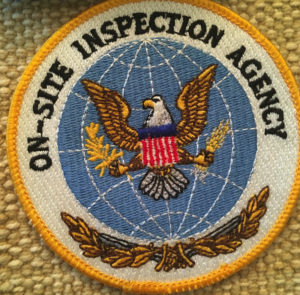 777..Souvenir given to the U.S.inspectors by the Russian counterparts during an inspection completion. Inspections averaged two months in length.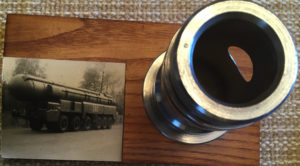 783..Group of Special Agents, Investigators, Military Police, SJA lawyers that worked together in Japan